Confidential Outpatient Sleep Disorders Treatment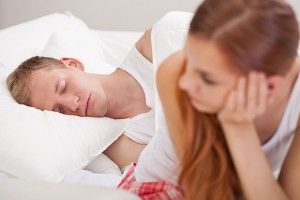 Between a third and half of all Americans have insomnia or other sleeping problems and complain of poor sleep. Unfortunately, many users of sleeping pills do not realize that sleeping medication is designed for short-term insomnia and should only be taken for several weeks. If sleeping pills are taken regularly for more than a few weeks, the body builds a tolerance to the medication and the drugs can stop working and lead to additional sleeping problems.
Many people become psychologically and physically dependent on sleeping medication. Care First provides safe, effective medically based options to help patients end their reliance on or addiction to sleeping medications, such as Ambien®, Lunesta® and Sonata®. Our confidential sleeping pill addiction treatment is outpatient based, which means that patients can obtain lasting results with minimal disruption to their personal and professional lives. Our methods are based on the latest research and evidence-based medicine.
Sleep Disorders Treatment That Actually Work
We help our patients find new ways to comfortably make the transition from reliance on sleep medications to natural, restful sleep patterns. We provide exceptional counseling and integrative healing methods including: meditation, acupuncture, therapeutic massage, exercise and nutritional supplements when appropriate.
Come see us today and we can help with any form of sleeping problems you may be having!
Care First TMS Center : Mental Health & Addiction
152 Livingston Avenue. 
New Brunswick, NJ 08901
carefirstmedicalgroup@gmail.com
Phone: 848-200-1699
Fax: 201-256-4104